Welcome to
Otori High School
Homepage!
History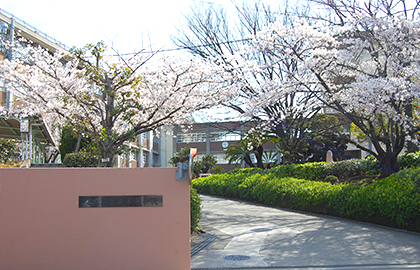 Otori High School was founded in Sakai city in 1922, as the 14th high school in Osaka Prefecture. The following year, thanks to generous land and financial donations, the school accepted the invitation of the locals and transferred to Harada.
Scale
 Now, about 1000 students study in Otori High School and about 60 teachers support them. There are 8 "homerooms" in each grade from the 1st to the 3rd grade. From the 2nd grade, students choose between either Science focus or Arts focus, according to the major which they want to study in university. For example, a student who wishes to study Engineering in university would choose a Science focus and study subjects like physics and mathematics, whereas a student who wished to study a foreign language would choose an Arts focus and study sbjects like English and music.
System
 Our school year starts in April and ends at the end of March. In April, about 320 new students, who passed the entrance examination in February, start their adademic career in Otori High School. We hold many events throughout the year, such as a Sports Day in June, a School Trip in July, a Culture Festival in September, and a English Speech Contest in February among other things. In March, the graduation ceremony takes place. Parents, teachers, as well as Otori's freshmen and sophomore's join the ceremony to celebrate with the graduating students.
After graduation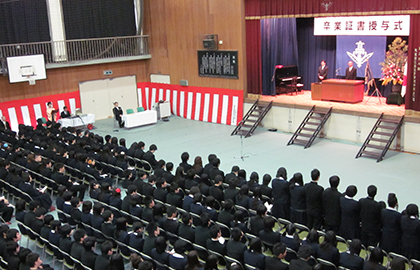 After graduating from Otori High School, almost all the students enter a university or technical college. There are many graduates in the business communitiy.
School life
 We have 7 classes a day, starting from 8:30 AM in the morning to 3:35 PM. After school, most students join club activities, such as the baseball club, basketball club, orchestra club and so on. Students can enjoy their favorite activity, learn important social and teamwork skills through these activities.